COVID-19 News
Find the latest news on COVID19 via the Public Health Agency of Canada website.
Immigration News
Find the latest news on immigration for refugees and asylum via Canada's Imigration and Citizenship website.
Halifax News
Visit the official website of the Halifax Municipal government for local updates.
Everyone in NS needs meaningful and effective access to the Covid vaccine, regardless of residency status! Please take a moment to read our open letter to the Government of Nova Scotia on issues of vaccine accessibility in our communities.
https://t.co/GtDV0fqQuD
This #GivingTuesday is on December 1st ! Help us support our clients this holiday season by dropping off a gift card of your choice to our drop box located at 5538 Macara Street, Halifax.

Your help is needed and much appreciated! https://t.co/UOKaSKhaN7 https://t.co/Jj7phx0wqi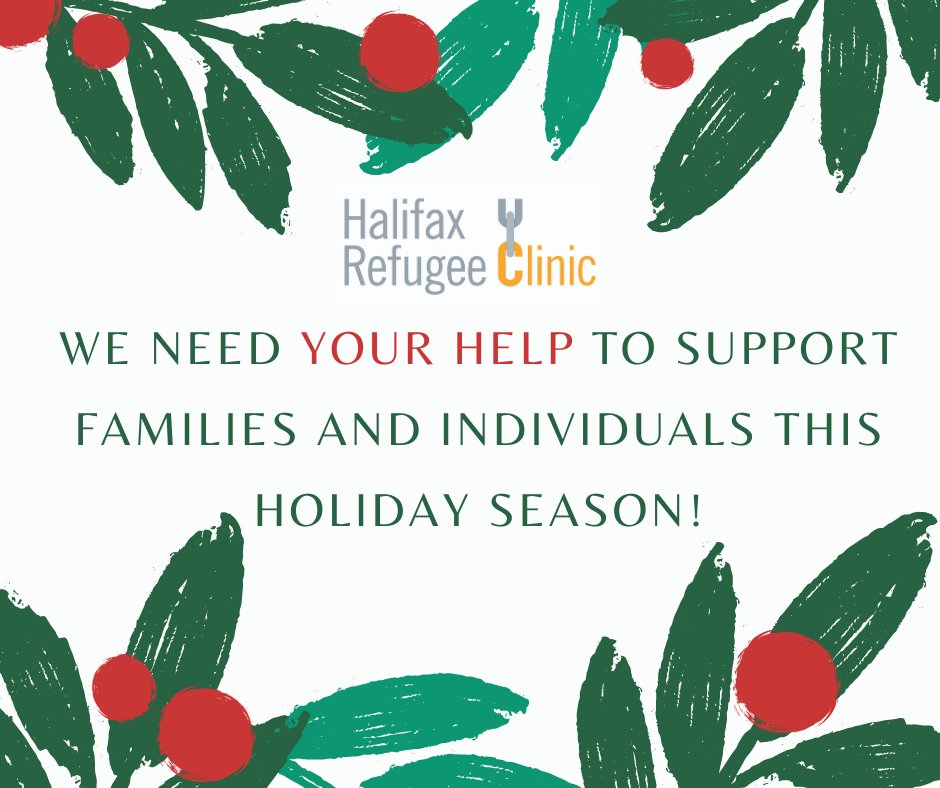 To see the Instagram feed you need to add your own API Token to the Instagram Options page of our plugin.
Oops, something is wrong. Instagram feed not loaded
Keep Informed!
Sign up for our newsletter to get the latest HRC news and updates.