COVID-19 News
Find the latest news on COVID19 via the Public Health Agency of Canada website.
Immigration News
Find the latest news on immigration for refugees and asylum via Canada's Imigration and Citizenship website.
Halifax News
Visit the official website of the Halifax Municipal government for local updates.
Join us Friday 3-5PM at our North End office for a community advocacy event on the last day of the #WelcomeToCanada nat'l campaign led by @AmnestyNow and @hrw and urge @JustinTrudeau to stop jailing refugees and migrants in #Canada !
FB event: https://t.co/4lzztH1JQN https://t.co/pI3xCJ6krn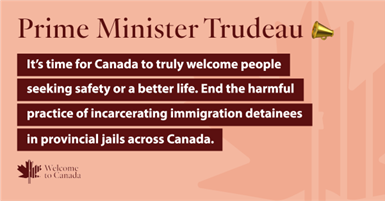 To see the Instagram feed you need to add your own API Token to the Instagram Options page of our plugin.
Oops, something is wrong. Instagram feed not loaded
Keep Informed!
Sign up for our newsletter to get the latest HRC news and updates.